Introducing SafeID
18 Mar 2022

1 Minute to read
Introducing SafeID
Updated on 18 Mar 2022

1 Minute to read
---
Share feedback
Thanks for sharing your feedback!
Introducing RapidIdentity SafeID
Identity Automation is thrilled to announce our newest product offering for RapidIdentity Cloud customers—SafeID, Powered By SpyCloud.
Using SafeID, RapidIdentity Cloud customers can mitigate the threat of account takeovers and cyber attacks like ransomware by proactively detecting and resetting compromised account passwords before criminals have a chance to use them.
With SafeID, the user credentials managed in RapidIdentity are continuously monitored for passwords known to be compromised in previous security breaches. When compromised credentials are detected, SafeID automatically alerts RapidIdentity administrators who can:
Notify the affected user(s) by Email and/or SMS
Reset the affected user(s) passwords
Enroll the affected users(s) for multi-factor authentication
Disable the affected user(s) accounts
RapidIdentity SafeID is a fee-based service that's available to all RapidIdentity Cloud customers to purchase and is easily configured for use by customers themselves through the RapidIdentity Portal.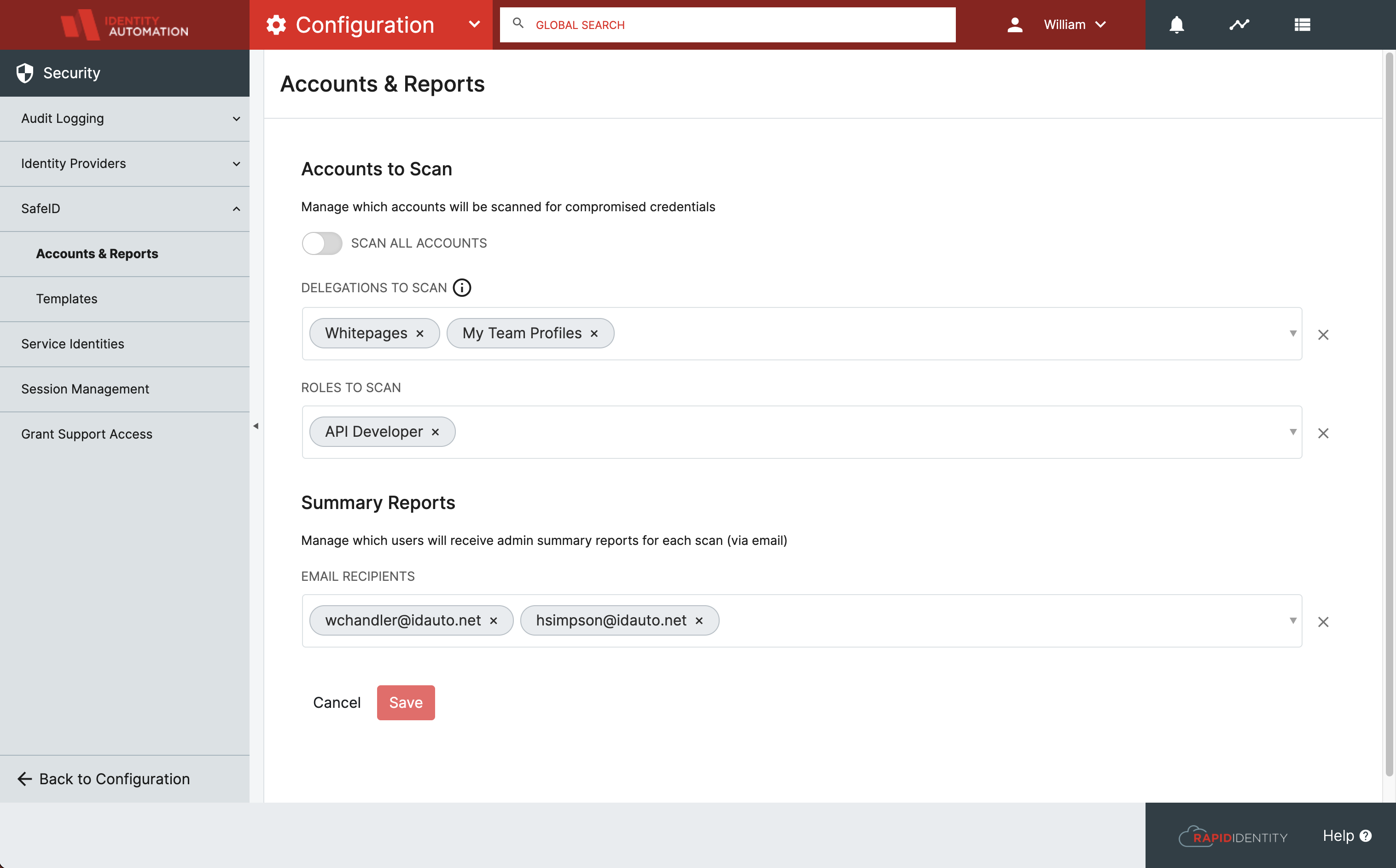 ---
Using SafeID, customers can view their currently compromised credentials and track credentials that have been found compromised over time in the RapidIdentity Insights module.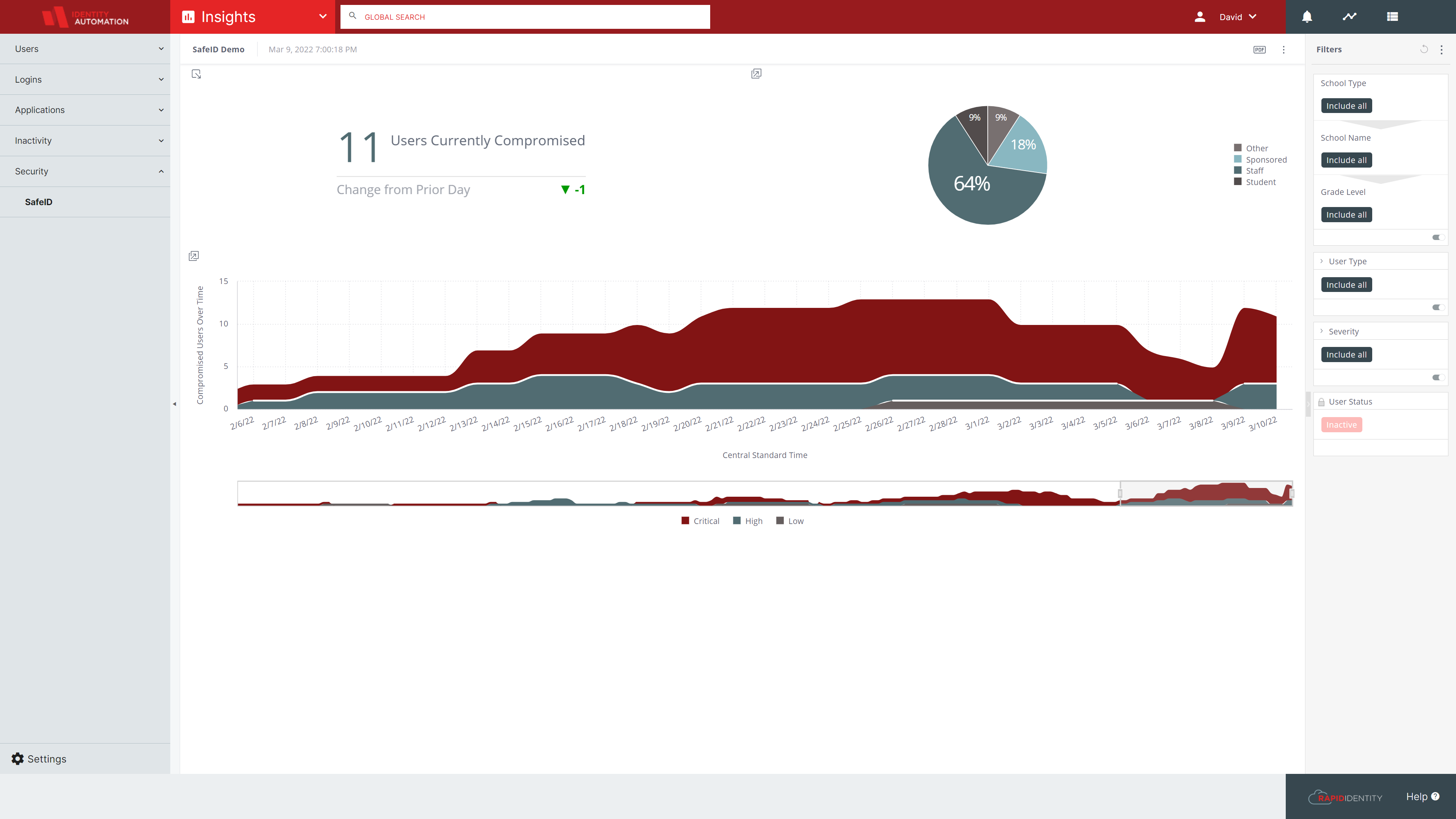 ---
Viewers can drill down to see detailed breach information for compromised credentials at any point in time.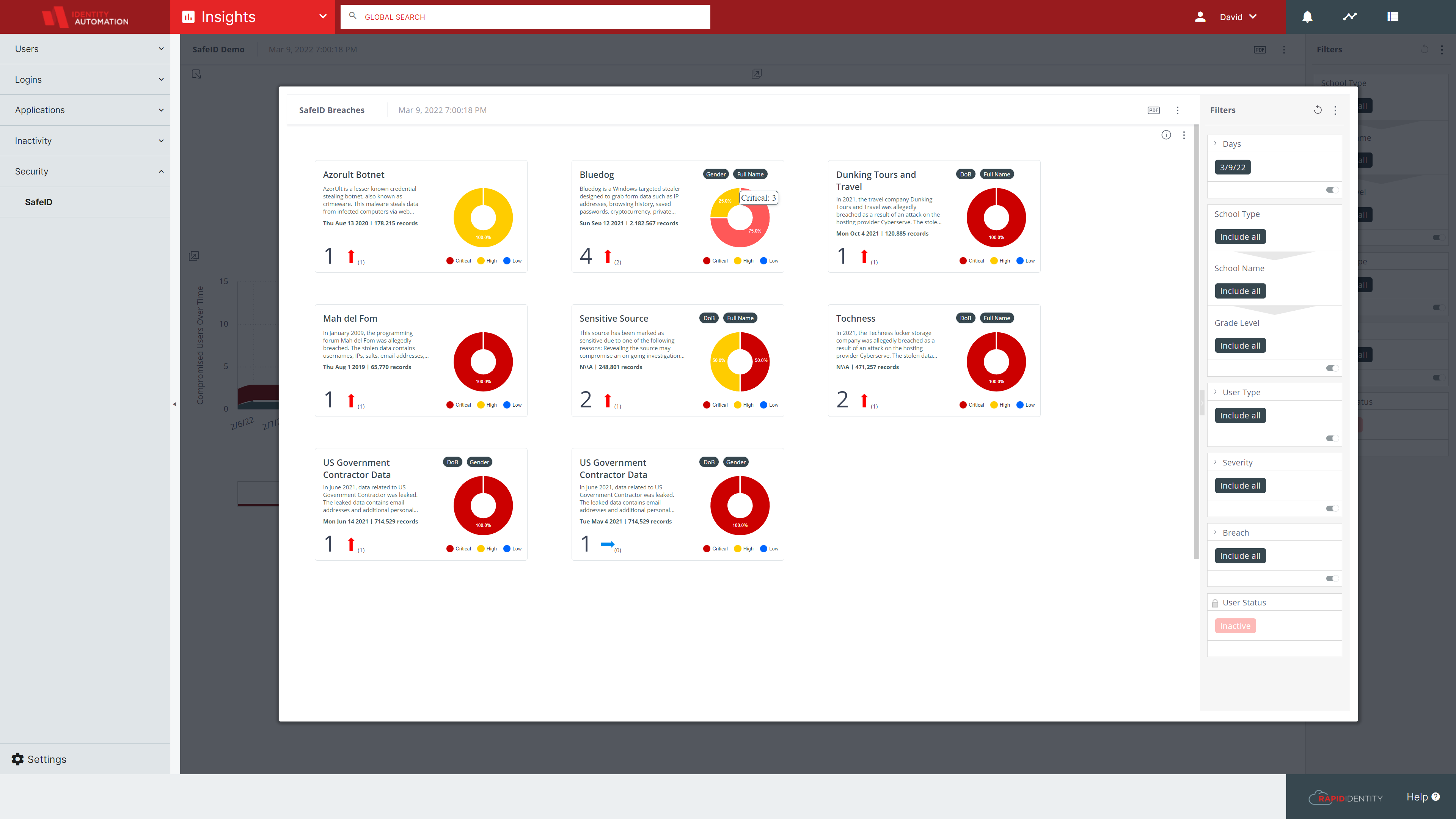 ---
Administrators can quickly see a compromised user's activity as well.

To purchase RapidIdentity SafeID contact Identity Automation here.
---
Was this article helpful?
---
What's Next