Windows Authentication Client
01 Jun 2023

1 Minute to read
Windows Authentication Client
Updated on 01 Jun 2023

1 Minute to read
---
Share feedback
Thanks for sharing your feedback!
Note
The RapidIdentity Authentication Client for Windows is for RapidIdentity Cloud Tenants only and is not meant for on-premise systems.
The RapidIdentity Authentication Client for Windows enables Users to log into their Windows device securely using their RapidIdentity credentials. This provides an added layer of security, and allows for different logon options for ease of use and access by the user.
The following RapidIdentity authentication methods are available through the Auth Client: Pictograph, PingMe push notification, Duo, Password, OTP (One-Time Password), or Secure QR Code. The RapidIdentity tenant will need to have the appropriate authentication policies created to ensure that users logging in via the Auth Client have an applicable policy assigned.
Once the Auth Client has been installed, Users logging into the device will see the RapidIdentity Client for Windows credential tile in the bottom left corner of their screen.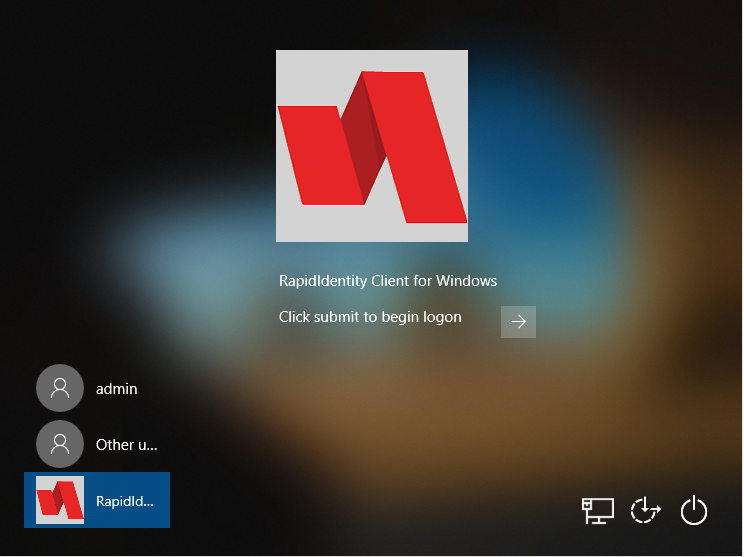 Next, the RapidIdentity prompt will appear, and the user will provide their RapidIdentity Username.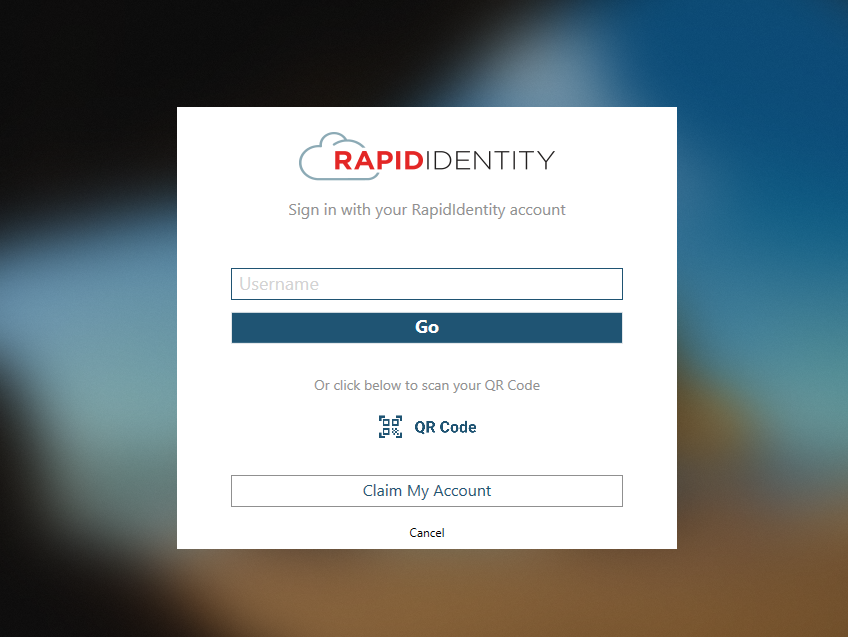 On the next screen, the user will be prompted to select an authentication method as defined by the user's default authentication policy setup on the RapidIdentity portal.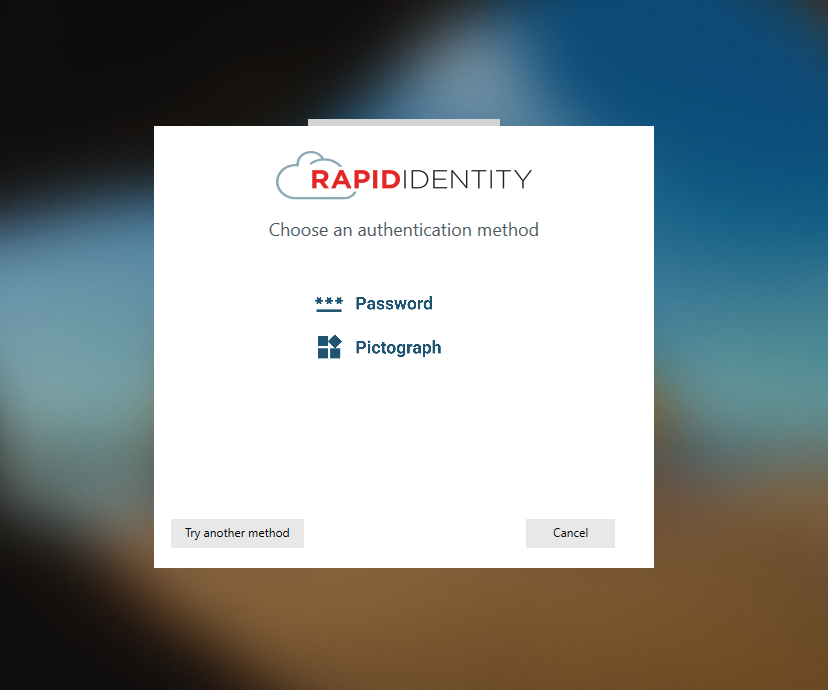 Note
If multiple authentication methods are listed, users will be required to use each of them to get into RapidIdentity.
---
Was this article helpful?
---